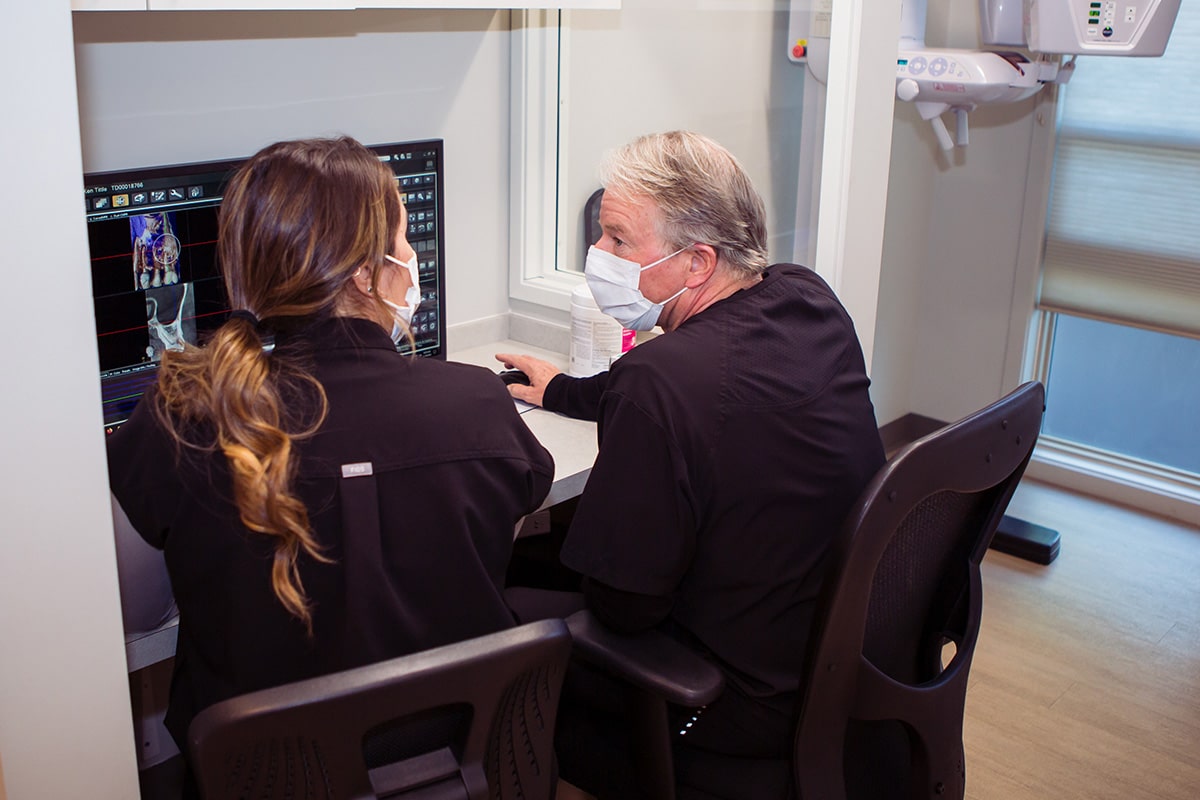 ---
Cone Beam Computed Tomography
---
We are proud to have been the first office in Contra Costa County to adopt the use of onsite Cone Beam Computed Tomography (CBCT) over five years ago. This amazing new technology aids in the treatment of complex endodontic cases and provides the precision needed to save teeth that previously would have been lost.
By obtaining these immediate and accurate 3-D images of teeth, we can:
Identify root system anomalies
Gather more information of hidden tooth related disease that would otherwise go undetected and untreated
Determine presence of other non-dental issues
Accurately treat and diagnose traumatic injuries to the teeth and bone
Determine the presence and extent of internal/external root resorptions
Assess potential treatment complications
Plan accurately for surgical treatment
Our high definition, small volume machines generate excellent images. The amount of energy required to produce such an image is never zero, but with recent advancements in image intensifying software, the exposure is minimal, roughly equivalent to 1 to 6 intraoral digital images.
We will always assess the individual needs of a patient before using this technology, as often much treatment can be completed with traditional digital x-rays. No one in our area has more experience in how and when to use this amazing imaging technology in the field of endodontics.
---
Digital Radiographs
---
We have been using digital radiographs in our practice since 1997. Recording radiographic images digitally reduces the amount of radiation needed as compared to film-based radiographs. The improved capability of digital radiographs to be enhanced and the ability to view the images on a computer screen, allow us better diagnostic capabilities and better communication with our patients. Using digital radiographs shortens treatment time and allows for easy reproduction and secure sharing of images. By eliminating film, developer and silver containing fixer, digital radiography is also better for the environment!
---
Microscopes and Imaging
---
Our doctors use surgical operating microscopes for all endodontic procedures. The human hand is a beautiful instrument. What limits its use is the information we give it. When our doctors look at your tooth through a microscope, your tooth is magnified up to 20 times and a whole new level of precision opens up. They can see and treat delicate nuances of root canal anatomy and diagnose important issues with your tooth such as fractures or additional canals. All of our microscopes are outfitted with high definition SLR cameras to document details of your treatment and facilitate communication with your dentist.
---
Electronic Medical Records (EMR)
---
We use electronic dental records in our office. Converting to electronic records has greatly increased the efficiency of our office. This allows online patient registration and secure encrypted HIPPA compliant access to our records. Referring dentists often have received information about treatment of his or her patient before the patient has left our office! By streamlining record keeping, we can greatly reduce paper waste, assure accurate information is recorded, and focus more on patient care.
---
Ultrasonic Instrumentation
---
We use specialized ultrasonic handpieces and instruments to remove microscopic amounts of calcification that may be obscuring additional canals and preventing adequate treatment. This requires great precision and dexterity. After canals have been instrumented, we use ultrasonic devices to activate the disinfectants inside the root canal system to further eradicate bacteria that may be tenaciously clinging to the walls of the canals. This is the same way jewelry is cleaned. By harnessing ultrasonic energy in this way we are able to treat canals that would not be accessible before and achieve a level of cleanliness superior to that obtained by just rinsing the inside of a tooth.
---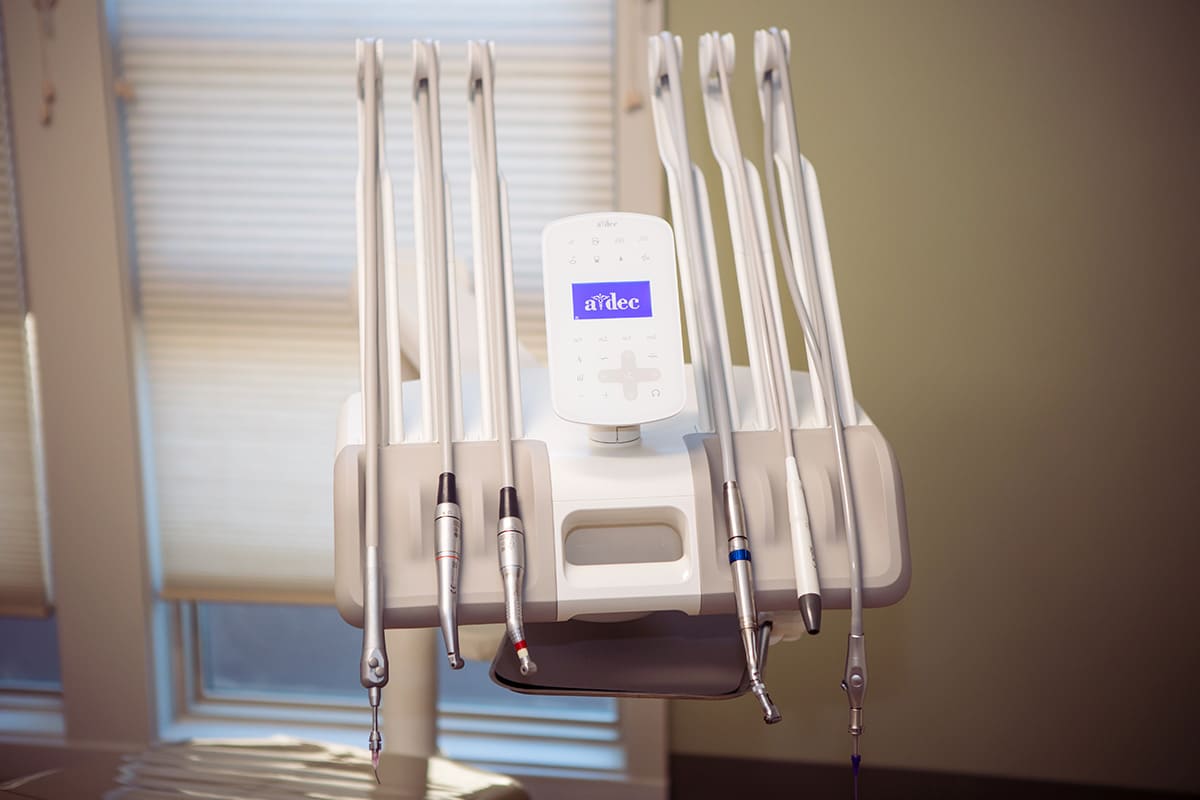 ---
Wi-Fi
---
Our office offers free Wi-Fi for our patients use while visiting our office.