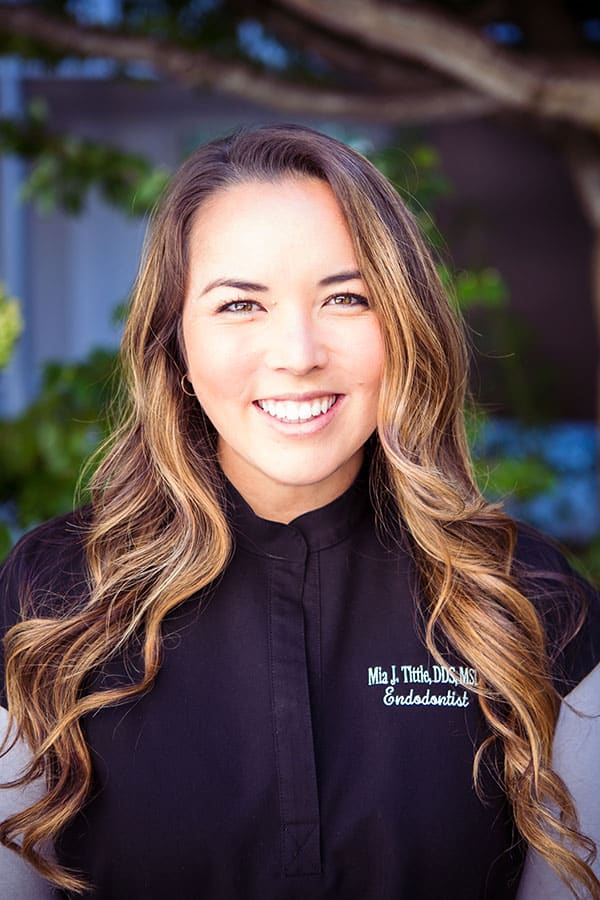 Dr. Mia Tittle was born and raised in Walnut Creek, CA where she attended Northgate High School. She then graduated with a degree in Cell and Developmental Biology from The University of California, Santa Barbara. After college, Dr. Tittle earned her Doctorate of Dental Surgery from the University of the Pacific Arthur A. Dugoni School of Dentistry. In dental school, she was involved in multiple clubs and organizations and graduated as a member of the Tau Kappa Omega honor society as well as the Omicron Kappa Upsilon honor society.  Dr. Tittle created and implemented the Peer Support Program at UOP to help students navigate the stresses of dental school.  This innovative program has been emulated at several other dental schools based on Dr. Tittle's design.  She was also instrumental in updating the clinic manual for students to reference at the dental school.  Dr. Tittle furthered her general dental knowledge and experience by completing a general practice residency at the VA Northern California Healthcare System in Mare Island, CA. 
Dr. Tittle practiced as a general dentist in the Bay Area before returning to University of the Pacific Arthur A. Dugoni School of Dentistry for her residency in Endodontics. She received her Masters of Science in Dentistry by defending her thesis which involved testing the efficacy of a new endodontic instrument and analyzing its mechanical design.  As a resident, she served on the Educational Affairs Committee for the American Association of Endodontics. She also won the OKU Sutro Excellence Day Graduate Endodontics Residency Award. She has passed her written and oral examination to become a candidate for Board Certification in Endodontics. Dr. Tittle is well prepared to practice endodontics with her father, Kenneth in their Pleasant Hill practice.  
Outside of the office, Dr. Mia Tittle enjoys spending time with her family, fiancé, friends, and family dog. You can find her swimming, skiing, hiking, backpacking, camping, or surfing through California's beautiful beaches and mountains. She is honored to share her love of dentistry with a family of dentists; her mother, father, fiancé, sister, brother, uncles, cousins, grandparents, and even great grandpa are/were all in the profession.  
---
Memberships:
---
Contra Costa Dental Society
California Dental Association
American Dental Association
American Association of Endodontists